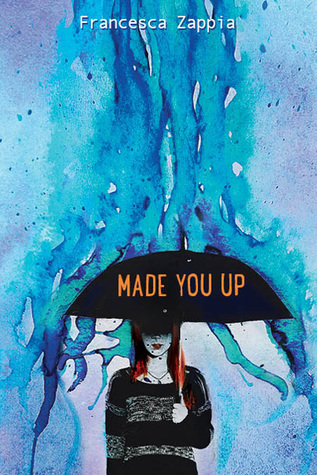 I'm an absolutely sucker for everything related to mind games. Whether it's movies, books or TV shows. A good plot twist is always something that makes me happy.
Naturally, I'm dying to get my hands on this. I'm rooting for a cross between "The Unbecoming of Mara Dyer" by Michelle Hodkin and "Shutter Island" by Dennis Lehane.
Release Date: May 19th 2015
Synopsis:
"Alex fights a daily battle to figure out the difference between reality and delusion. Armed with a take-no-prisoners attitude, her camera, a Magic 8-Ball, and her only ally (her little sister), Alex wages a war against her schizophrenia, determined to stay sane long enough to get into college.




She's pretty optimistic about her chances until classes begin, and she runs into Miles. Didn't she imagine him? Before she knows it, Alex is making friends, going to parties, falling in love, and experiencing all the usual rites of passage for teenagers. But Alex is used to being crazy. She's not prepared for normal. "
What are You Waiting On?