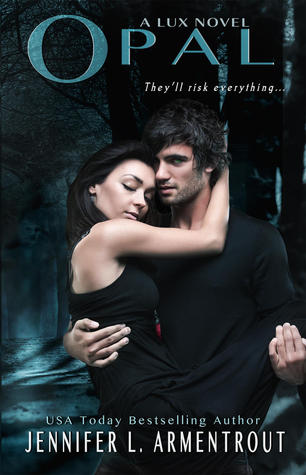 In OPAL, Daemon's long lost twin brother Dawson has finally returned. That would be great and a reason to celebrate and all, were there not the teeny tiny complication of his girlfriend still being held captive by the Department of Defense.
Hey, You're Messing With My Girl? Pick A Coffin!
Beth, Dawson's girlfriend, whom we got to know as incredibly powerful and so awesome, that the DOD has trouble catching her whenever she escapes, is now in need of rescue. Yeah, because she couldn't free herself, our group of beloved alien and non-alien heroes has to put themselves through a terrible, terrible form of torture to be able to save her.
Yet again, I have no idea how Armentrout is able to fill four hundred pages with this. It took me probably more than two weeks to finally get through this novel because it was just so hard to read and simply not entertaining me in the slightest. The plot seemed rather predictable and not very creative to me. From long forgotten characters who used to be plot devices, to random side characters, everyone returns to get a piece of Katy.
It's a certainty by this point that everyone who turns badside and has the nerve to put up with Katy, whether she's alone or with the Luxen, WILL die. Yeah, she can take about everything when she's on her own, maybe suffers a few injuries that aren't dramatic anyways if youy boyfriend is an intergalactic healer, but when in company, Katy morphs into a baby kitten.
Yawn, Yawn, Yawn, Heroine
I've said it once and I'm going to say it again: I'd rather have read about Daemon's sister Dee. Who, by the way, has about three scenes of dialogue in OPAL. She's so interesting and their friendship was actually fun and nothing like the forced plot-relationship that is Katy's and Carissa's. Or was that Lesa? I don't even know who is who, that's how much I don't care about her filler school friends.
Because Armentrout dragged this novel so much I found myself contemplating to just stop reading and forget book 3 ever happened. I loved the first book, the second one was alright, but this one is just ... ugh. But in the end, Armentrout made it by inserting a really intense cliffhanger end scene that makes it impossible for me to stop. I still don't care about 70% of the people in this novel but somehow, I'm longing for this to change. There are five books for a reason, aren't there?



Honestly, if you were as into the Lux Series as I was in the beginning, the answer is kind of obvious.

By this point it feels like an obligation to continue, even if it gets insanely bad. I still think that the Lux Series is worth reading even though it gets worse book by book.


Synopsis:
"After everything, I'm no longer the same Katy. I'm different...

And I'm not sure what that will mean in the end. When each step we take in discovering the truth puts us in the path of the secret organization responsible for torturing and testing hybrids, the more I realize there is no end to what I'm capable of.

The death of someone close still lingers, help comes from the most unlikely source, and friends will become the deadliest of enemies, but we won't turn back.

Even if the outcome will shatter our worlds forever. Together we're stronger... and they know it"
Continue Reading...